Polytype Converting
Polytype Converting understand our mission of continually improving our products to better tackle the new challenges from the industry. This is coating technology for inspiring performance.

Our activities are geared first and foremost towards our customers and their products.

Polytype Converting is a global supplier of coating technology and coating equipment for the surface finishing of a wide variety of substrates.

The well-known former brands OLBRICH CTH, Pagendarm and Polytype Converting have been merged to become the new Polytype Converting. The new organization ensures continuity in service and spare parts supply for existing coating lines.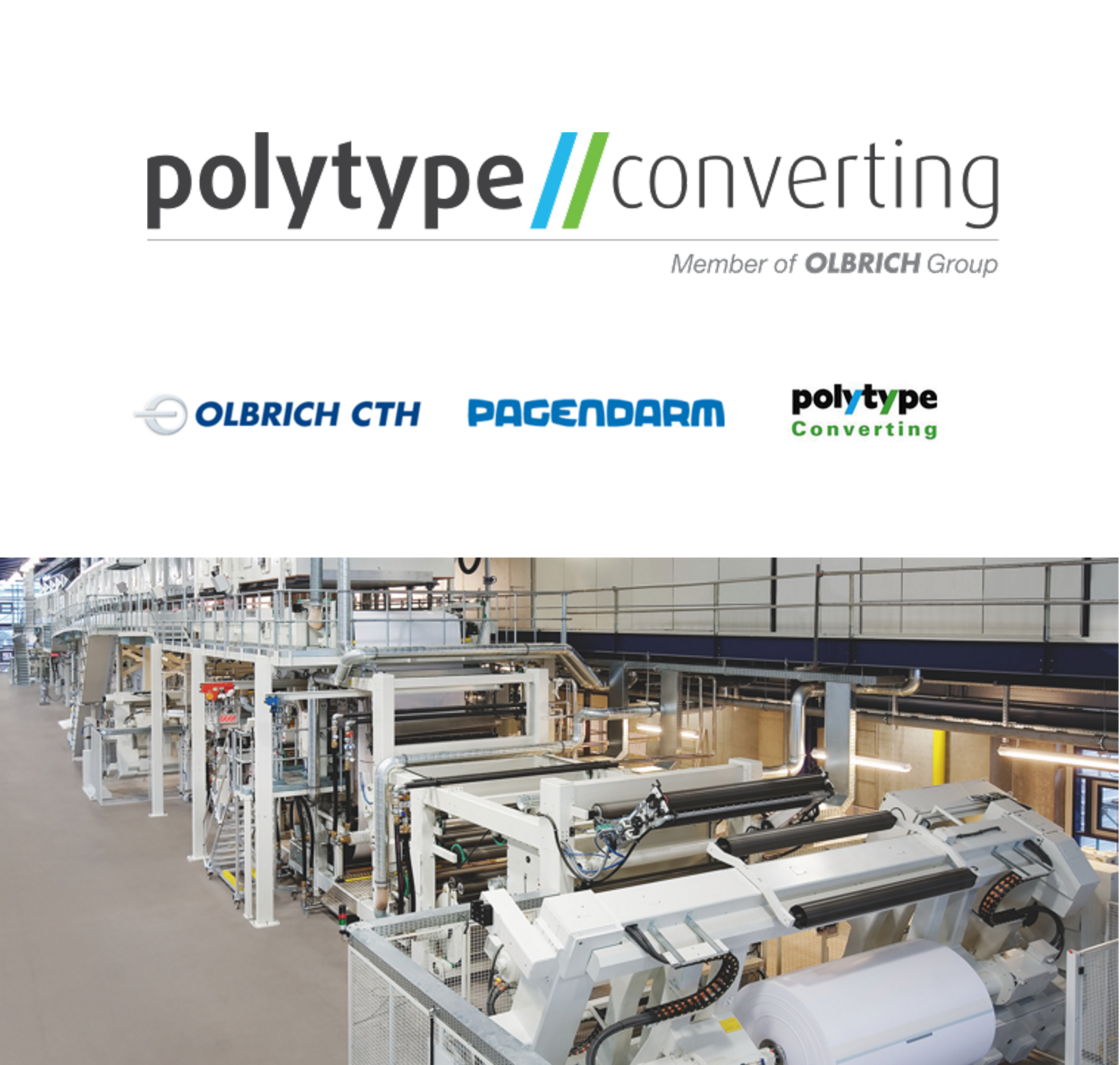 Over 99,999 Machines Installed
This is coating technology for inspiring performance!
Key Facts
Worldwide reference basis since 1955
More than 99`999 machines installed
Fastest running production machine in the world (>1´200 m/min)
Group size (Olbrich & Jagenberg) >10`000 employees
Core team of 80 dedicated industry experts
Biggest Tech Center Base in the industry

Technical Competence Center - Our Lab Lines
Techma 1
The center piece of TECHMA 1 are the 50 different coating methods. These include a unique possibility for multi-layer curtain coating and possibilities to coat and laminate multiple substrates simultaneously.
Solvent-free and solvent based coatings
Thermal drying/curing
Line speed: 10 – 1,000 m/min
Substrate width: up to 840 mm
Techma 2
This line offers like TECHMA 1 the entire portfolio of coating processes and systems. In addition this line is designed to cure the coatings via radiation treatment like UV, IR and especially E-Beam. Furthermore TECHMA 2 offers the chance to demonstrate high speed flying splice operation at speeds up to 1500 m/min.
Solvent-free coatings
Radiation curing
Line speed: 10 – 1,525 m/min
Substrate width: up to 840 mm
Techma 3
TECHMA 3 is used for narrow web application up to 500 mm. The latest technical center TECHMA 3 has been designed to offer test and development possibilities for applications like flexible solar cells, batteries, fuel cells as well as complimentary test alternatives to TECHMA 1 and TECHMA 2.
Tests with minimal material quantities
Thermal drying/curing
Line speed: 0.1 – 100 m/min
Substrate width: up to 500 mm
BA 1
Our parent company OLBRICH in Bocholt offers additional capacity for trials.
Solvent-free and solvent based coatings
Radiation curing
Line speed: 1 – 150 m/min
Substrate width: up to 1,000 mm
BA 2
This Line provides the following possibilities for trials:
Solvent-free and solvent based coatings
Thermal curing
Line speed: 10 – 500 m/min
Substrate width: up to 1,050 mm
Customer Video
Silicon Coating Line @ Rosella, Italy
Content from Youtube can't be displayed due to your current cookie settings. To show this content, please click "Consent & Show" to confirm that necessary data will be transferred to Youtube to enable this service. Further information can be found in our Privacy Policy. Changed your mind? You can revoke your consent at any time via your cookie settings.
Consent & Show