Gruppo Cerutti
Rotogravure Printing Press
R1081
A newly born Cerutti gravure line!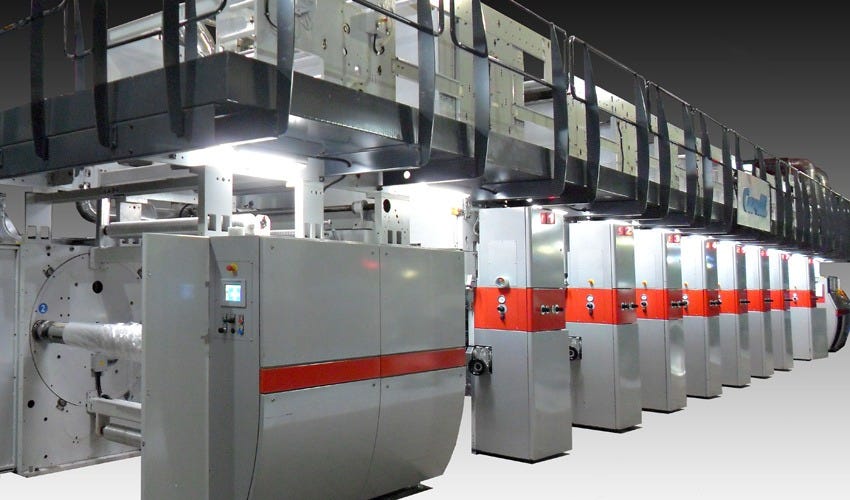 Max web width: 1.320 mm
Printing cylinder standard repeat range: 450 - 920 mm
Suitable for printing: Film, paper, laminates and carton-board (max web width in this last case 820 mm)
Drying system: Each printing unit can be equipped with drying hoods of different lengths
Max design speed: 350 m/min
Flexible materials printing version:

Trolley which carries printing cylinder and inking system:
The trolley carries both printing cylinder and inking system.
Both of them can be loaded and removed from the printing unit side-frames simultaneously.

Full integration of auxiliary equipment:
Automatic register control equipment, viscosity controls, camera web viewing system, corona treatment station, LEL control system (option) are fully integrated in the press functions and controls.

Available in the air chuck version for flexible material printing.