Breyer Extrusion
Extrusion Lines for Packaging
ThermoFlex Lines
It is helpful to differentiate yourself with special characteristics especially in a difficult market environment. Better quality always pays off.

Since the production cost of the film largely depends on the raw material and not so much on the system investment, it makes sense to focus on high-quality and operationally safe equipment. In addition, it saves raw material and can be quickly modified.


Whoever fails to move with the market is quickly left behind.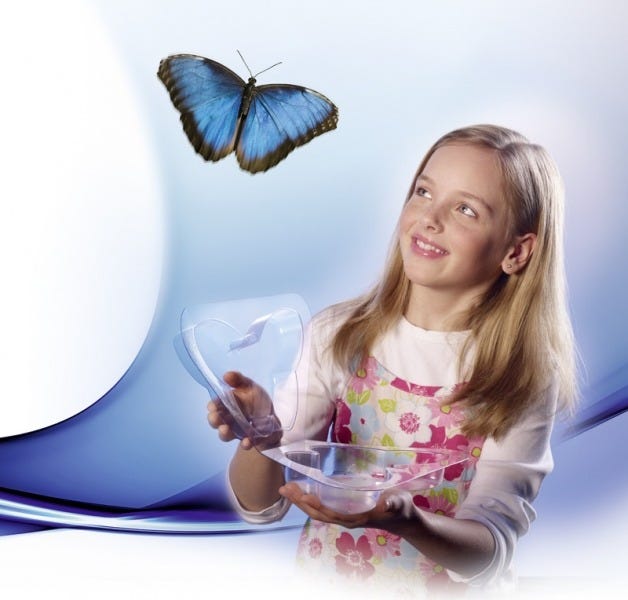 Film thickness : 0,1 – 2 mm
Film width : 750, 1500, 2000 mm (further format on request)
Performance : up to 1500 kg/h
Material : PET, PP, HIPS
Versions : single and multi layer, smooth, structured
Start-up control for fast and safe start-up of the extruder
Smart production control that recognizes when the extruder is not running smoothly due to material
Fast reproducible modification of film thickness
Patented BREYER polishing nip adjustment "fast&easy" for low-stress film
Reproducible calender gap positioning
Collision alarm die – calender roll
Comfortable and safe system operation
Turn-key solutions
Thermoforming Sheet
FFS Lines
Complete Solution for Optical Film Extrusion
One of the core components of every extrusion line is and remains the extruder itself. From the start, BREYER relies on quality and sophisticated technology.
BREYER extruders are single-screw machines with high efficiency. Most thermoplastics are processed. The extruders are available in the following sizes: 30, 35, 45, 60, 75, 90, 105, 120, 150, 180, 200, 250 mm screw diameter.


The discharge capacity is depending on the size up to 2000 kg / h.
Our specialty is extruders with vacuum degassing . These extruders work particularly economically, since the energieaufwenige pre-drying of the granules omitted. By separating the remaining monomers, the quality of the melt and thus of the end product is increased. The extruders also have a high specific output. The machines also work reliably in the ejection areas, where other manufacturers must already be dried.

Energy savings
BREYER extruders are designed in such a way that they require very little energy during operation.

The control cabinets are equipped with a Siemens control as standard. The operation is conveniently carried out on the color display. Equipped with solid state relays, single current measurement for each zone, durable ceramic heating tapes (with fast connection plug-in connection), safety temperature monitoring and detailed error analysis.

Three-phase motors are used for the drive technology. On request, particularly quiet running, water-cooled motors are used. Likewise, high-torque motors without gears are available as direct drive in various sizes.


High customer value
brushless, maintenance-free drive technology
High specific output
Low energy consumption
effective degassing
No pre-drying necessary
Compact size
BREYER flat sheet dies are developed with state-of-the-art software, built in 3D design, and manufactured on CNC machines. They get their high-quality finish through the selection of materials and coating depending on the application, combined with a professional polish. Decades of experience and control of the complete extrusion process enable this perfection.
The program includes single layer and multi-layer dies, with widths of up to 2800 mm. The dies are used for manufacturing flat films (typical thickness range of 0.05 - 1.5 mm) and also for sheet production (thickness of 1 - 25 mm).
All common thermoplastics as well as so-called engineering plastics can be processed. BREYER dies are used in BREYER extrusion lines but also in systems from other manufacturers.

BREYER film and sheet dies are available with the following additional equipment:
Rapid lip gap adjustment
optimised die shape
Restrictor bar
Deckling systems
Collision protection
Thickness measuring systems
Control system
Die suspension
Die carriage


Sometimes form alone outshines the competition the market. It is therefore not without good reason that superior winding technology represents another major part of our scope of supply.


One such example is the fully automatic winding machine. These machines are always in demand wherever there is a need for precise, straight edge winding, even when the production speeds are high.
This type of machine can also be equipped with a semi-automatic winder spindle or bale handling system.

Or let's consider the large roll winder with a preceding accumulator, which permits winder diameters of up to 2000 mm. The drives are either electric or hydraulic. On request, they can also be used directly on the secondary processing machine, as a realistic and low-cost alternative to the winding machine. Both winding systems can also be fitted with length and cross cutting equipment.
A system is only as good as its components.This especially applies to extrusion lines. For this reason, we at BREYER have given special attention to each and every component of the system – especially calender technology. It is decisive for the final quality and performance of a system. Our specialists have come up with innovative solutions for the drive system, which avoids surface distortions or lateral marks.


Maintenance-free servomotors and precision gears provide sustained top-quality results. Thanks to the modular design of the individual system components, the special calender technology made by BREYER is highly flexible and can therefore be practically used for any extrusion or co-extrusion process.
Whether flat film or clear sheet – with BREYER you're always one step ahead of your competition when it comes to the important production step of «calendering».


The advantages of the BREYER calender technology at a glance:
Simple user interface
Rapid change of sheet thickness with the servo-hydraulic gap adjustment
Smallest thickness tolerances when using BREYER solid calender rolls
Flexibility in sheet thickness and cooling process – with the slewing device of the calender
High operational reliability by using maintenance free drive technology
Rapid conversion with the roll change system for embossing rolls
Automatic calender roll recognition after roll change
Collision protection system
Digital position display for fast set-up of the calender system
The BREYER monitoring system fascinates with its simplicity in operating. The operator is navigated intuitively by the system to the required information and achieves his aim quickly.


The system contains a multitude of features which help the user to
control and survey the production process and quickly access data.
For our worldwide clients the system will be delivered in the required
national language. Via remote access we can keep an eye on your line and are able to assist you, any time and in any case.
Benefits
fast analysis of process data – trend and alarms
Wizard controlled formula compilation
Visual supported detail diagnosis (PDf-documents, 3D pictures, circuit diagrams)
live cams for additional process monitoring
Dual-screen solution for optimized plant transparency
online documentation
server-client application
integration of external systems
Connection to existing networks
online language change (e.g. asian, east european, arabic, etc.)
remote diagnosis via modem and internet
modern ergonomic design
Content from Youtube can't be displayed due to your current cookie settings. To show this content, please click "Consent & Show" to confirm that necessary data will be transferred to Youtube to enable this service. Further information can be found in our Privacy Policy. Changed your mind? You can revoke your consent at any time via your cookie settings.
Consent & Show