Breyer Extrusion
Extrusion Lines for
Technical Sheet
There is hardly any other industry demanding higher flexibility in production than the automobile and consumer goods industry.

Speed and a high level of adaptability are therefore vital for efficient production even in the case of small lots. The solid and sophisticated BREYER system components offer you all the possibilities. This means that you always remain flexible enough to produce for a series of other applications, which the market demands.

The efficiency
of the extrusion line is essentially determined by an optimized use of materials. High availability, low tolerances, minimum scrap and high throughput performance therefore are the standards by which our systems are conceived.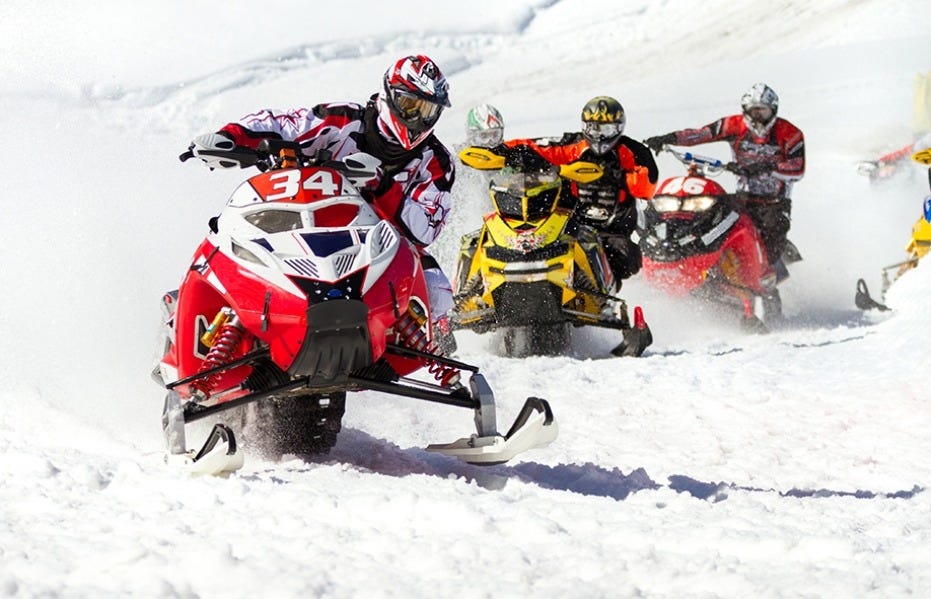 Thanks to our special calender techniques, tensions in these films can be kept to a minimum.

The particularly precise, reproducible adjustment of the roll gap combined with the high stability of the calender rolls is an essential prerequisite for the successful production of minimum film thicknesses.

It is not without reason that people rely on BREYER technology time and time again. And of this, we are more than a little proud.
Sheet thickness : 0,5 - 25 mm
Sheet width : 1500 - 2900 mm
Output performance : 500 up to 2000 kg/h
Materials : PC, PMMA, PET
Versions : single layer, co-extruded, smooth, embossed
Processing of PC and PMMA with only one single screw
No pre-drying of resin necessary
High output performance
High quality sheet
Operator friendly terminal
Fast support via remote diagnosis
Buildings
Advertisement panels
High-impact technical parts
Greenhouse roofs
Dome lights
Highway noise insulating panels
Machine coverings
Shower cabins
Motorbike shades
Caravan windows
Complete Solution for Thermoforming Sheet Extrusion
One of the core components of every extrusion line is and remains the extruder itself. From the start, BREYER relies on quality and sophisticated technology.
BREYER extruders are single-screw machines with high efficiency. Most thermoplastics are processed. The extruders are available in the following sizes: 30, 35, 45, 60, 75, 90, 105, 120, 150, 180, 200, 250 mm screw diameter.


The discharge capacity is depending on the size up to 2000 kg / h.
Our specialty is extruders with vacuum degassing . These extruders work particularly economically, since the energieaufwenige pre-drying of the granules omitted. By separating the remaining monomers, the quality of the melt and thus of the end product is increased. The extruders also have a high specific output. The machines also work reliably in the ejection areas, where other manufacturers must already be dried.

Energy savings
BREYER extruders are designed in such a way that they require very little energy during operation.

The control cabinets are equipped with a Siemens control as standard. The operation is conveniently carried out on the color display. Equipped with solid state relays, single current measurement for each zone, durable ceramic heating tapes (with fast connection plug-in connection), safety temperature monitoring and detailed error analysis.

Three-phase motors are used for the drive technology. On request, particularly quiet running, water-cooled motors are used. Likewise, high-torque motors without gears are available as direct drive in various sizes.


High customer value
brushless, maintenance-free drive technology
High specific output
Low energy consumption
effective degassing
No pre-drying necessary
Compact size
BREYER flat sheet dies are developed with state-of-the-art software, built in 3D design, and manufactured on CNC machines. They get their high-quality finish through the selection of materials and coating depending on the application, combined with a professional polish. Decades of experience and control of the complete extrusion process enable this perfection.
The program includes single layer and multi-layer dies, with widths of up to 2800 mm. The dies are used for manufacturing flat films (typical thickness range of 0.05 - 1.5 mm) and also for sheet production (thickness of 1 - 25 mm).
All common thermoplastics as well as so-called engineering plastics can be processed. BREYER dies are used in BREYER extrusion lines but also in systems from other manufacturers.

BREYER film and sheet dies are available with the following additional equipment:
Rapid lip gap adjustment
optimised die shape
Restrictor bar
Deckling systems
Collision protection
Thickness measuring systems
Control system
Die suspension
Die carriage


A BREYER calender system not only convinces with its high level of user friendliness but can also be changed from one product to the next at the turn of a hand.

Calender for clear sheet production
Ultimately, the quality of a clear sheet is defined by the calender. For this reason, we pay particular attention to the chromium plated and high-mirror polished solid calender rolls. These represent the guarantees for producing sheets with perfect surfaces. Thanks to their high precision concentricity and flexural strength, even the thinnest of sheets can be manufactured with extreme accuracy.
The specialists at BREYER came up with an inspired idea to minimize surface defects or cross markings – a drive system based on maintenance-free servomotors and precision gears.

For the manufacturing of clear sheet 3 - and 4 roll calenders are used.
The new 4-roll high performance calender enables the manufacturing of perfect sheet surfaces at high output capacity!

Here, a previously unattainable thickness range between 2 mm and 25 mm is fabricable. The fourth pivoted roll of the horizontally arranged 4-roll calender is the key to success. When the fourth roll is being pivoted downward and the enlacement of the roll is maximised, this results in a high cooling capacity which smoothes the extruded sheet effectively.

Calender for technical sheet production
The basis of this calender is a vertical roller assembly with a roll diameter of 300-600 mm. This pre-built assembly offers free lateral accessibility and allows viewing into the nip between rolls. Hence, dies with a deckling system can be used without the machine base getting in the way.

Decor foils can easily be run through the roll gap with the aid of a prepared unwinder at the calender. For a quick change of the middle roll it is stored in a drawer that moves out at the push of a button within seconds. It can be replaced with various embossed rolls. This function is literally accommodating because the roll is freely accessible and can be lifted out by a crane.


On the machine's drive and cooling side quick couplers allow a rapid release of the precise connections. The roller is hydraulically locked when retracted and ready for use immediately. With this system the change of rolls is only a matter of minutes and yet another function that adds to the efficiency of the overall system.
Contact Temperature Solutions
BREYER temperature control units are compact high-performance devices for use with hot water of up to 180°C. They are used to control the temperature of rolls in calenders.
Equipped with all connectors they are delivered with an integrated control cabinet. The high-quality component equipment allows for reliable and safe operation. All components are integrated in an accessible and maintenance-friendly way. The temperature control units have a closed cycle system with automatic infeed system via magnetically coupled filler pump and pressure-free compensating reservoir. The system pressure is automatically adjusted depending on the temperature. The unit can be operated directly via the integrated user interface or the system control interface. Alarms, process data and status messages are displayed locally on the user interface. When integrated in the extrusion line, this data can also be forwarded to the system control and visualization system.
Components
Rotary pump: performance: 30 m³/h (500 l/min)
Drive performance approx. 7,5 kW
Bearing: supported by shaft bearings on both side
Seal: air-cooled mechanical seal
Cooling: indirectly via integrated plate heat exchanger and 3-way mixing valve
Cooling capacity: 145 kW (relating to 20 °C cooling water and 100 °C circulating water
Heating performance: 45 kW
The following equipment options are available:
Temperature control range of up to 160 °C (320°F)
Temperature control range of up to 180 °C (356°F)
Stainless steel pipe
Bypass for filter
Magnetic-inductive flowmeter
The efficiency of an entire line is often decided by the stacking system. As the end component, it is responsible for the efficient transfer to the further processing section or the packaging.

Many ways lead to the goal. But only few lead to success.
A stacking system is often the decisive factor in the overall economic efficiency of an extrusion line. Being the final component, it is responsible for the efficient hand-over to subsequent processes.


Here, precision and speed count because precise stacking is a decisive criterion for further processing. The crosscutting system automatically communicates all format data of the sheet to the stacker. Thanks to the flexible modular system, the produced sheets can be placed to the left, right or behind the stacker, either onto a pallet or a lifting table.

Upon request, the finished stack automatically drives out of the machine with the pallet. Even the trim strips were considered: they can be continuously crushed and recycled even before the stacker is reached.
The BREYER monitoring system fascinates with its simplicity in operating. The operator is navigated intuitively by the system to the required information and achieves his aim quickly.


The system contains a multitude of features which help the user to
control and survey the production process and quickly access data.
For our worldwide clients the system will be delivered in the required
national language. Via remote access we can keep an eye on your line and are able to assist you, any time and in any case.
Benefits
fast analysis of process data – trend and alarms
Wizard controlled formula compilation
Visual supported detail diagnosis (PDf-documents, 3D pictures, circuit diagrams)
live cams for additional process monitoring
Dual-screen solution for optimized plant transparency
online documentation
server-client application
integration of external systems
Connection to existing networks
online language change (e.g. asian, east european, arabic, etc.)
remote diagnosis via modem and internet
modern ergonomic design